Product beschrijving
Dimix levert originele HP Latex inkten, printkoppen & toebehoren. Vindt hieronder het complete aanbod.
Inspirerende applicaties
Prijsoverzicht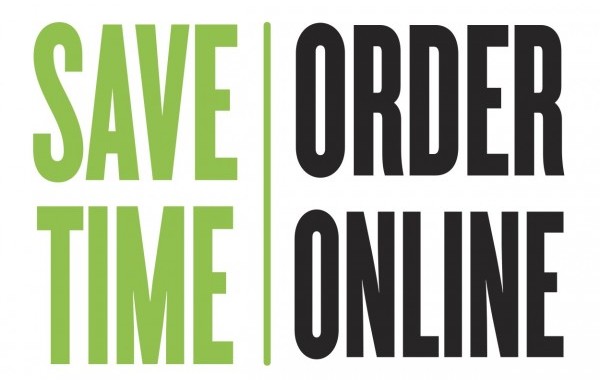 Online bestellen
Online bestellen bij Dimix is makkelijk en voordelig.
Persoonlijke prijsafspraak
Bestelt u regelmatig dezelfde producten bij Dimix of heeft u behoefte aan een grotere hoeveelheid, dan kunnen er ook prijsafspraken worden gemaakt voor deze producten. Neem hiervoor contact op met onze binnendienst of met uw vertegenwoordiger.
Heeft u reeds prijsafspraken gemaakt, dan worden deze automatisch toegepast bij de facturatie.
Uw persoonlijke prijzen kunnen we voorlopig nog niet zichtbaar maken in de website. Binnenkort wordt dit wel mogelijk.
Verzendkosten
Bestellingen met leveradres in België, Nederland of Luxemburg worden franco geleverd mits een minimaal orderbedrag van 250 €. Onder de 250 € wordt een vergoeding aangerekend van 16,00 € voor leveringen naar Nederland, België of Luxemburg.
Voor orders met leveringsadres buiten de Benelux worden de effectieve verzendkosten in rekening gebracht.
Levertijden
Bestellingen die voor 16u00 zijn ingevoerd in onze webshop of die per mail of telefonisch werden overgemaakt, worden dezelfde werkdag nog verwerkt en mits de goederen voorradig zijn, de volgende werkdag afgeleverd. Dit zowel voor orders met leveradres in Nederland als in België.
Ruime voorraden
De producten uit onze shop zijn meestal voorradig. Wanneer u goederen bestelt die niet voorradig zijn zal één van onze medewerkers met u contact opnemen om duidelijkheid te verschaffen over de levertijd.
Uitgesteld betalen
Bij het uitchecken wordt automatisch op rekening aangevinkt waardoor u de order kan uitchecken zonder effectief tot betaling te moeten overgaan.
Mocht u nog niet over betaalfaciliteiten beschikken bij Dimix dan zal onze verkoopsdienst contact met u opnemen om hierover afspraken te maken. Indien u over betaalfaciliteiten beschikt kan u de factuur regelen na ontvangst van de goederen & de factuur betalen, conform wat is afgesproken.
Binnenkort zal het ook mogelijk worden om direct online te betalen via Ideal, Sofort, Maestro & Bancontact.
Leveringscondities
Op alle bestellingen zijn onze algemene verkoopsvoorwaarden van toepassing.
| SKU | Naam | Prijs | Koop | hf:att:pa_geschikt-voor-type-printer | hf:att:pa_verpakking |
| --- | --- | --- | --- | --- | --- |
| G0Y79A | HP 871 3000 ml Inkcartridge Cyan | Log in voor prijzen | | hp-latex-570 | cartridge cartridge-3000-ml |
| G0Y80A | HP 871 3000 ml Inkcartridge Magenta | Log in voor prijzen | | hp-latex-570 | cartridge cartridge-3000-ml |
| G0Y81A | HP 871 3000 ml Inkcartridge Yellow | Log in voor prijzen | | hp-latex-570 | cartridge cartridge-3000-ml |
| G0Y82A | HP 871 3000 ml Inkcartridge Black | Log in voor prijzen | | hp-latex-570 | cartridge cartridge-3000-ml |
| G0Y83A | HP 871 3000 ml Inkcartridge Light Cyan | Log in voor prijzen | | hp-latex-570 | cartridge cartridge-3000-ml |
| G0Y84A | HP 871 3000 ml Inkcartridge Light Magenta | Log in voor prijzen | | hp-latex-570 | cartridge cartridge-3000-ml |
| D8J24A | HP Latex 360 Ink Collector | Log in voor prijzen | | hp-designjet-l310 hp-designjet-l360 hp-designjet-l370 | |
| G0Y89A | HP 821 Inkcartridge Black | Log in voor prijzen | | hp-designjet-l115 | cartridge-400-ml |
| G0Y86A | HP 821 Inkcartridge Cyan | Log in voor prijzen | | hp-designjet-l115 | cartridge-400-ml |
| G0Y92A | HP 821 Inkcartridge ink optimizer | Log in voor prijzen | | hp-designjet-l115 | cartridge-400-ml |
| G0Y90A | HP 821 Inkcartridge Light Cyan | Log in voor prijzen | | hp-designjet-l115 | cartridge-400-ml |
| G0Y91A | HP 821 Inkcartridge Light Magenta | Log in voor prijzen | | hp-designjet-l115 | cartridge-400-ml |
| G0Y87A | HP 821 Inkcartridge Magenta | Log in voor prijzen | | hp-designjet-l115 | cartridge-400-ml |
| G0Y88A | HP 821 Inkcartridge Yellow | Log in voor prijzen | | hp-designjet-l115 | cartridge-400-ml |
| CZ706A | HP 831 775ml Latex Optimizer | Log in voor prijzen | | hp-designjet-l310 hp-latex-560 | cartridge cartridge-775-ml |
| CZ677A | HP 831 Cyan/Black Latex Printhead | Log in voor prijzen | | hp-designjet-l310 hp-designjet-l370 hp-latex-560 | |
| CZ681A | HP 831 Latex Maintenance Cartridge | Log in voor prijzen | | hp-designjet-l310 hp-designjet-l370 hp-latex-560 | cartridge cartridge-775-ml |
| CZ680A | HP 831 Latex Optimizer Printhead | Log in voor prijzen | | hp-designjet-l310 hp-designjet-l370 | |
| CZ679A | HP 831 Light Magenta/Light Cyan Latex Printhead | Log in voor prijzen | | hp-designjet-l310 hp-designjet-l370 hp-latex-560 | |
| CZ678A | HP 831 Yellow/Magenta Latex Printhead | Log in voor prijzen | | hp-designjet-l310 hp-designjet-l370 hp-latex-560 | |
| CZ694A | HP 831C Latex Ink 775ml Black | Log in voor prijzen | | hp-designjet-l310 hp-latex-560 | cartridge cartridge-775-ml |
| CZ695A | HP 831C Latex Ink 775ml Cyan | Log in voor prijzen | | hp-designjet-l310 hp-latex-560 | cartridge cartridge-775-ml |
| CZ698A | HP 831C Latex Ink 775ml Light Cyan | Log in voor prijzen | | hp-designjet-l310 hp-latex-560 | cartridge cartridge-775-ml |
| CZ699A | HP 831C Latex Ink 775ml Light Magenta | Log in voor prijzen | | hp-designjet-l310 hp-latex-560 | cartridge cartridge-775-ml |
| CZ696A | HP 831C Latex Ink 775ml Magenta | Log in voor prijzen | | hp-designjet-l310 hp-latex-560 | cartridge cartridge-775-ml |
| CZ697A | HP 831C Latex Ink 775ml Yellow | Log in voor prijzen | | hp-designjet-l310 hp-latex-560 | cartridge cartridge-775-ml |
| G0Y85A | HP 871 Optimizer | Log in voor prijzen | | hp-designjet-l370 hp-latex-570 | cartridge cartridge-3000-ml |
| G0Y82C | HP 871A Black Latex inkcartridge 3000 ml | Log in voor prijzen | | hp-designjet-l370 | cartridge cartridge-3000-ml |
| G0Y79C | HP 871A Cyan Latex inkcartridge 3000 ml | Log in voor prijzen | | hp-designjet-l370 | cartridge cartridge-3000-ml |
| G0Y83C | HP 871A Light Cyan Latex inkcartridge 3000 ml | Log in voor prijzen | | hp-designjet-l370 | cartridge cartridge-3000-ml |
| G0Y84C | HP 871A Light Magenta Latex Ink Cartridg | Log in voor prijzen | | hp-designjet-l370 | cartridge cartridge-3000-ml |
| G0Y80C | HP 871A Magenta Latex inkcartridge 3000 ml | Log in voor prijzen | | hp-designjet-l370 | cartridge cartridge-3000-ml |
| G0Y81C | HP 871A Yellow Latex inkcartridge 3000 ml | Log in voor prijzen | | hp-designjet-l370 | cartridge cartridge-3000-ml |
Downloads